Kapag nasa mall or sa MRT or sa school or habang naglalakad sa kalsada or kung saang public places man – syempre maraming tao yun. Among the crowd may nagsa stand out pa rin talaga at nakakakuha ng atensyon natin.
Para sakin – eto yung mga nakakapagpa second look talaga sakin everytime or kahit na nakatutok ako sa phone o busy sa pagsa shopping (kuno) ay nakakapagpa zoom in sakin sa isang guy… :p
1. Clean Haircut
No to man bun or long hair or dyed hair… lalo na kung hindi bagay… please, may binabagayan yang mga yan pero kahit bagay pa I don't find guys na may mga ganun as attractive. I still like guys with clean haircut kasi malinis talagang tingnan – mas nagmumukha silang approachable, friendly and cute.
2. Nice Eyes
Guys with REALLY nice eyes would always swoon me over. I don't care if I am staring obviously basta nakatingin lang ako sa mga mata nya. LoL This happened to me several times na – ang makipagtitigan sa isang complete stranger. They may thought of me as impolite or weird or creepy – don't care. (model: Sean O'Pry)
3. Stubble
Adam Levine has the most gorgeous stubble there is!!! Guys with clean, well-kept, short and fresh looking stubble are the sexiest. Urgh. Please!! Need I say more?
4. Perfect Set of Teeth
Good oral hygiene, fresh breath and good kisser – first thoughts I always have whenever I see a guy with nice set of teeth.
5. Nice Jawline and Neck
Guys with beautiful jawlines and strong necks are demigods of beauty and sex appeal. They look strong and very manly and protective. *sigh*
6. Broad Shoulders and Strong Arms
A guy who looks like someone who can carry you effortlessly, on your wedding, to your dream house, for your honeymoon. Ahhhhh… Where art thou???
7. Wearing Plain White Shirt
Guys in plain white shirt always, ALWAYS stand out in a crowd for me. They're my definition of a head-turner. I would always give a guy a second look if they're wearing a plain, white shirt. Always.
8. Wearing Denim Pants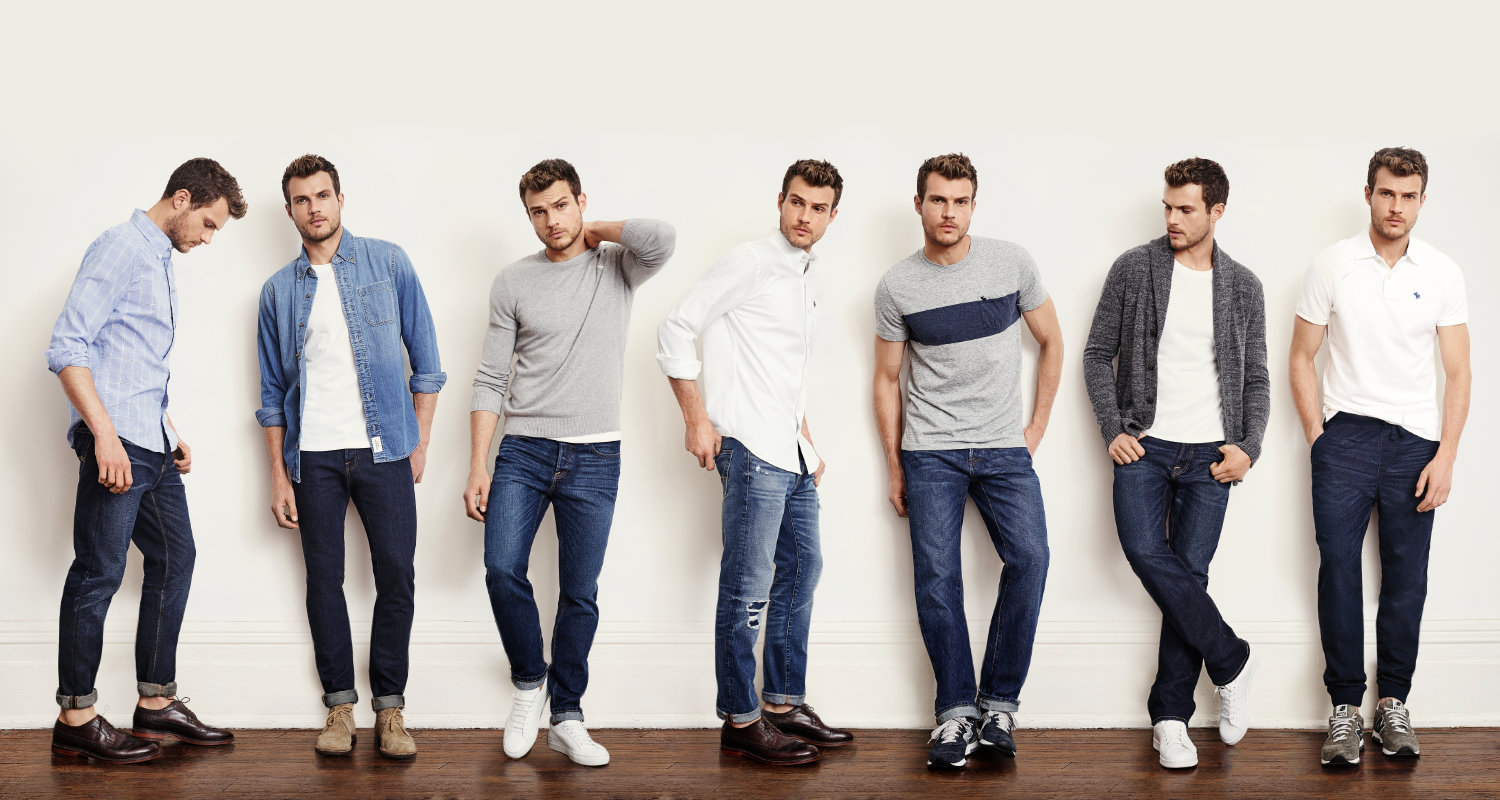 It's casual and smart and can be classy and comfortable to look at. Of course, this is a staple pants for guys but if it's paired with a white shirt – done!
9. Clean and Nice Hands/Feet
I'm all about hygiene… eto talaga ang unang sinasagot ko kapag tinatanong ako kung anong gusto ko sa isang lalake: malinis. clean fingernails and toenails is a must and super turn on kapag maganda yung kamay at paa. Masarap ka-holding hands yung ganun. Most, if not all, of my crushes have nice and clean hands and feet. 🙂
10. Confident Gait
There's a thin line between confidence and arrogance and a guy who has a confident gait without being cocky is very HOT! They look secure and handsome.
***
Now all of these physical qualities can be found with my ultimate crush – NICK BATEMAN!!!! I LOVE HIM!!!!