I've always been a movie buff ever since I was a kid. Mula VHS hanggang VCD papuntang DVD and then Blu-Ray. I also love going to the cinema, kahit ako lang mag-isa. I just love movies sooo much.
The first movie I remember watching in a movie house was The Lion King and I was with my parents. Then naalala ko ring manuod ng Hercules doubled with Dante's Peak with my little brother. We were still in grade school back then, dalawa lang kami. That's how independent I was and adik sa movie na nagpahatid at sundo lang kami sa movie house.
Then in highschool, being from a small city in Negros Occidental, bumabyahe pa ko ng halos dalawang oras papuntang Bacolod para lang manuod ng movies bilang nagsara na ang dalawang movie houses sa city namin. Hay! Actually, up until now – walang movie house sa city namin dahil na rin sa usong-uso na ang DVD layers at ang mga mumurahing pirated DVDs.
My taste in movies varies – I don't have a favorite genre. From animation to action to chick flicks to heavy drama to musical to comedy to horror to R-18. Wala akong hinihindian. Sabi nga ni Jackie Chan – "no movies are not worth watching" or something like that. Hahah! Kasi para sa kanya, lahat ng movies pinaghirapan kaya deserving na panuorin. I have the same principle… well almost.
I also have movies na pang movie house and movies na pang (pirated) DVD and movies na ida download ko na lang (illegally) – di ako magmamalinis… hahaha! I only buy original DVDs kung classic movies like Love Story and Sabrina (starring Audrey Hepburn).
Below are the movies na tumatak talaga sakin. I didn't make a pre-list kasi I wanted to go along this blog entry without thinking talaga. Mas raw and organic ang list kung ano ang magpa pop na movies. That would only mean na tumatak sila talaga sakin.
Okay… so here goes… You can also take this as my recommendations. No spoilers ahead, will just tell you a very brief synopsis and then kung bakit ko sya nagustuhan.
Game!!
The Age of Adaline
I didn't like the trailer and I was not really a fan of Blake Lively until I saw this movie. Una, I thought that she's just a mediocre tv actress and I don't really find the guy hot kaya hindi sya appealing for me. The trailer showed na yung movie is about sa babaeng hindi tumatanda or immortal (and I've had enough of vampire movies) kaya di talaga ako nagka interes hanggang sa nakita ko sya sa hard drive ng friend ko and kinopya ko.
Adaline was born in 1908 who grew up normal until an accident happened to her that stopped her body from getting old. Basta may explanation sa movie ala sci-fi kung bakit yung nangyari sa kanya eh naging cause kung bakit di na sya tumatanda. Then as she years went by, mas naunahan pa syang ng anak nya na magmukhang matanda kesa sa kanya. She then fell in love, got heart broken and fell in love again.
Napaluha ako sa movie na to especially sa mga confrontation scenes and Blake Lively surprised me. Her acting is just enough pero very poignant and may hugot. A must watch. 🙂
Death Proof
A classic. One of my fave Tarantino movies – probably my most favorite so far more than Pulp Fiction and The Reservoir Dogs and the Kill Bill volumes. It didn't really cast A-list stars but it's superb. One of the leads actually doubled for Uma Thurman in Kill Bill (if my memory serves me right).
It follows the story of a former stunt man who has a death proof car which was used for hardcore action scenes and he used it to stalk and kill his victims by intentionally making an "accident". Grabe lang talaga yung unang car crash scene at paulit-ulit pa talaga yung pagkakakuha ng scene na yun in differet angles and inulit-ulit ko rin yung scene na yun bago pinagpatuloy ang panunuod. Sobrang amazing talaga yung pagkakagawa and if you love gore and blood – this is one for the books.
Pero syempre hindi yung car crash scene ang highlight ng movie and yung mga sumunod na nangyari ang reason kung bakit nagustuhan ko tong movie na to. Action packed talaga and funny din at the same time. Hindi uso ang lalamya-lamya. Maiimagine mong ikaw yung isa sa mga bida talaga kasi parang ganun na ganun din gagawin mo for sure in real life. Maganda tong movie na to!
50/50
Aside from being a huge fan of JGL ay naisipan kong manuorin ang movie na to dahil kay Seth Rogen and Anna Kendrick. Seth Rogen is known for his great improv skills kaya yung mga scenes na nag-a ad lib sya ay realistic talaga. And when I found out that JGL actually shaved his head sa movie na to, mas lalo akong humanga sa kanya.
The movie is about a guy na na-diagnose na may cancer and kung ano ang kwento ng pinagdadaanan nya kasama ang best friend nya pati yung therapist nya. It's subtle yet heart-wrenching. Main reason why I liked this is because it made me realized things.
For sure pag pinanuod nyo to eh mapapaisip rin kayo kung ano talaga ang importante sa inyo at maappreciate nyo kung anong meron kayo. 🙂
Cats
Some of you may not be familiar with this musical pero siguro eh narinig nyo na ang kantang "Memory"? Popularized by Barbra Streisand but it was Elaine Paige (London cast) who originally sang it on the theater playing Grizabella the Glamor cat.
I'm a cat person and I love musical plays kaya this is perfect for me talaga. It's the story about Jellicle cats basically. At during one of their Jellicle ceremony ay may pipiliin sa mga Jellicle cats na pumunta sa Heavyside Layer (after life). Sana tama yung pagkakaintinde ko LoL. It's a visual spectacle kasi talaga with atmospheric production numbers – no kidding.
Mungojerrie and Rumpleteazer, Mr. Mistoffelees and Memory numbers are my favorites. If your a sucker for musical plays like me – for sure napanuod mo na to if not then panuorin mo na. Agad-agad!!
Trick 'r Treat
A perfect Halloween movie. Well written and well executed. There are different plots woven into one horror movie with perfect harmony. Parang ang sweet pakinggan pero hindi sweet ang movie. It didn't rely on jump scares and gore or building suspense but on story telling.
Maganda ang kwento at dahil different plots/story sya (definitely hindi katulad ng Shake, Rattle and Roll) mahirap gawan ng synopsis. Hahaha! Basta ang lesson here is respect Halloween at magbigay ng kendi sa mga nagti trick or treat or else…
I would have a different blog entry for my favorite horror films bilang yan yung pinaka gusto kong genre. Sa ngayon, eto lang muna ang entry ko sa horror genre.
Bridesmaids
This is the movie where I fell in love with Kristen Wiig, Melissa Mccarthy, Rebel Wilson and Rose Byrn. Again, gustong-gusto ko yung mga magagaling sa improvisation and being honed sa SNL Kristen really delivers bilang kasama nya pa sa movie yung ka-SNL nya rin na si Maya Rudolph.
Relatable yung character ni Kristen for me… hahaha! Always dating the wrong guy, walang love life, broke, di maganda ang career (LOL) at ma'pride. Laugh trip talaga to. Yung pakikipag competition nya sa character ni Rose Byrn, yung roommates nya, yung fitting ng gown, yung brridal shower – lahat nakakatawa.
Yung expression kasi pati nya nakakatawa na. Love this movie and have been watching it ng ilang ulit na.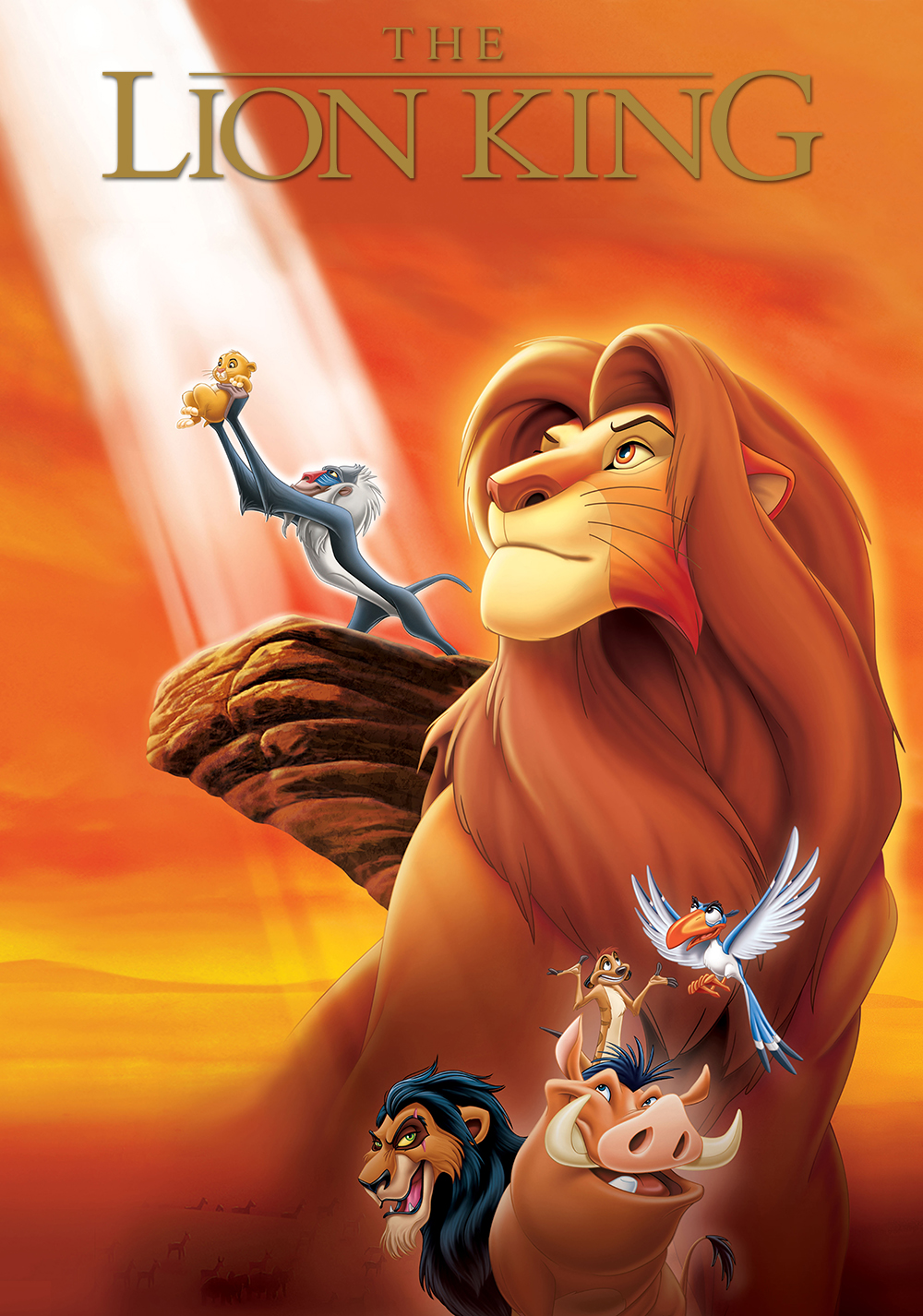 The Lion King
For me this is one of the best Disney movies – from the story to the animation to the character to the songs. The scene where Mufasa was killed in a stampede was traumatizing to me when I first saw it. It was then that I realized that evil really do exist (SCAR!). Simba running away, then found by two unlikely best friends, brought up by them and then became the lion king. Whoah!
I would never get tired of watching this movie, it's a real classic. The best.
Your childhood won't be complete if you haven't watch this film but it's never too late. You can still make habol and immerse yourself to the magical and amazing adventure of Simba. Heheh.
If Only
This movie never fails to make me cry every time I watch and re-watch and then watch it again and again. Luha, sipon, uhog, laway, pawis, lahat na.
It's the story about second chances and what will you do if you were given the opportunity to have that second chance. Sigh…
The scene in the rain and the final scene where Jennifer broke down always, always get to me. While typing and remembering those scenes wells me up right now. If only…
***
These are just some of the films I love that I can think of while making this blog entry. I would add more movie recommendations in the future. 🙂